Personal injuries are those that result from accidents. The injury suffered can either be physical or psychological. Since an injury occurred, it would naturally follow that someone should be held liable and that the victim is entitled to damages. Tim Bowden and his personal injury attorneys have helped countless people who have suffered personal injuries and these clients were compensated for the damages they suffered.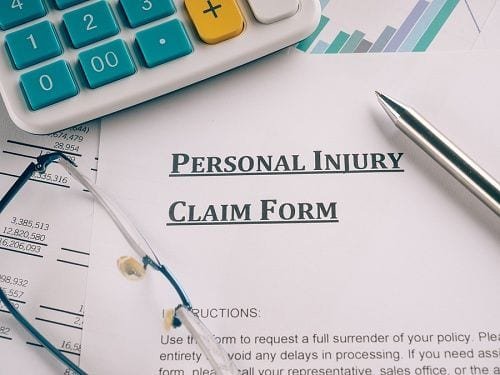 Related: Sports Injury Attorney
Reminders From Our Personal Injury Attorney
With all the cases that Tim Bowden has handled, he has identified these important things to consider when dealing with personal injury cases.
1. Necessary Information. When you contact Tim Bowden and his staff for legal advice or representation, the first thing that you need to make sure you bring along is the information surrounding your personal injury. This includes what happened, how it happened, who is involved, the witnesses present, medical records and the extent of the damage you suffered. Just gather as much information as you can and Tim Bowden and his staff will take care of the rest.
2. Lawsuit. Once you have provided all the necessary information it will be assessed. In certain cases a civil complaint must be filed in court. Rest assured that Tim Bowden will study your case –and will guide you through every step of the legal process. He is an expert in the field of personal injury and is well versed with the laws in Tennessee. He will make sure that you get what is due to you.
3. Settlement. Sometimes it might be possible to settle your case without having to go to trial. Settlements are very tricky because this includes negotiating with the other party and his attorney, as well as the insurance companies involved. If you have Tim Bowden representing you, you will be assured of a fair and reasonable settlement.
4. Statute of Limitations. This is the one that plaintiffs have to watch out for. Statute of limitations refers to the time period mandated by law for a person to file their claim. In the state of Tennessee, the statute of limitations for personal injury is one year from the occurrence of the injury or from the discovery thereof. If you file your claim beyond this point, your cause of action will have already expired. That is why you should approach one of the personal injury attorney Goodlettsville TN at Tim Bowden as soon as possible to ask for advice on your personal injury claim.
Always remember that the law gives you the opportunity to claim for damages when suffering personal injuries. Just contact our office today for a personal injury attorney in Goodlettsville.
Personal Injury Case Frequently Asked Questions
How do I know if I have a personal injury case?
If you were injured as result of another person's negligence, or you were injured at work and want to speak with an experienced personal injury lawyer, the Law Office of Tim L. Bowden can give you a free case evaluation to help you or your family determine if you have a personal injury case.
When is the right time to contact a personal injury lawyer?
If you were injured as a result of another person's negligence or involved in an accident at work, contact an experienced attorney as soon as possible. The statute of limitations refers to the time period that legal actions are allowed and it might begin at the time of the injury in personal injury cases. An expert attorney at the Law Office of Tim L. Bowden can help you determine if you have a valid claim.
How do I select a personal injury attorney when it comes to that time?
Selecting a trial lawyer who has experience in actually litigating personal injury cases is crucial in a trial. You need a trial lawyer who has a proven track record taking cases to trial.
Should I sign an insurance company release?
The only way that the insurance company will send a check is by reviewing the Release tendered by the insurance company through their attorneys and our client signs. Also, if there's going to be any payment for damages in a personal injury, one must sign a release. But, it is a very dangerous document. A counsel must review it carefully. Never sign a release unless a counsel has already reviewed it. Even if you are negotiating the case yourself, hire an attorney on an hourly basis to read the Release to make sure it conforms to everything you understood.