Top-Rated Sports Injury Attorney
Playing sports has many advantages. It keeps our bodies strong, fit, and healthy. It helps prevents disease by boosting our immune system. It also helps improve our mental and emotional health as it aids in the increase of the release of hormones called endorphins responsible for making us feel happy.  A fitter body as a result of playing sports also has a benefit on a person's self-esteem and confidence.As more and more people get into sports, more and more people are also getting sustaining injuries related to sports. According to statistics, almost 2 million people in the USA are involved in sports-related injuries such as sprains, fractures, sports-related concussions or brain injury, and spinal cord injuries every year.Basketball injuries (almost 600,000 injuries a year) and bicycle injuries (almost 600,000 injuries a year) are the most common sports-related injuries followed by football injuries (almost 500,000 injuries a year), baseball or softball injuries (almost 300,000 injuries a year), and soccer injuries (over 200,000 injuries a year).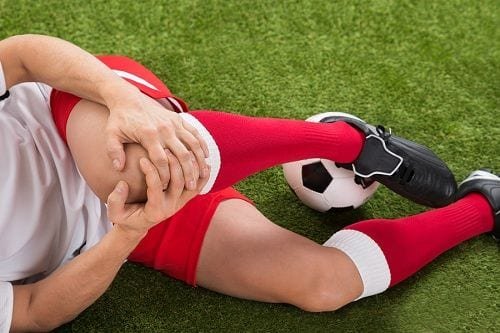 See also: Back Injury Lawsuit
Consulting A Sports Injury Lawyer in Goodlettsville TN
If you have been injured by another party in a sports activity, you can get a sports injury lawyer in Goodlettsville TN to file a suit against the guilty party. Severe injuries such as spinal cord injury or sports-related concussions are usually the priorities.
See also: File A Serious Injury Claim
One of the aspects of the suit against the party who caused your injury could be negligence. The sports injury lawyer has to prove that the defendant's negligence or breach of duty caused the client's injury. An example is a sports participant who broke the rules of the sport which caused the injury of the client. Another basis for the suit is if the defendant intentionally tried to harm or injure the client. Your sports injury lawyer will make sure that you have a valid case for compensation for all of the damages and expenses brought about by the sports-related injury.
See also: Cases of Personal Injury
Contact our experienced sports injury lawyer
Here at Tim Bowden's law office, we can provide you with a sports injury attorney that has plenty of experience in handling clients with sports-related injuries. Our sports injury attorney will be there to guide you throughout the entire process and will make sure to help you get a fair compensation for your injury.
If you or someone you know is need of a sports injury lawyer for representation, feel free to contact our office through our phone numbers: 615-375-4902 or email us at bowden1sharon@gmail.com. You can also visit us at 06 Northcreek Blvd. Goodlettsville, TN 37072.