No matter how careful you are, you can't avoid the fact that accidents can happen at any time. Auto accidents fall under the law of negligence. Vehicle drivers have a legal duty to observe reasonable diligence while they are on the road. If they fail to exercise this they will be liable for all damages and injuries caused to other persons or property due to such failure. You will need expert advice on car accidents, claims, settlements, and insurance from a car accident attorney.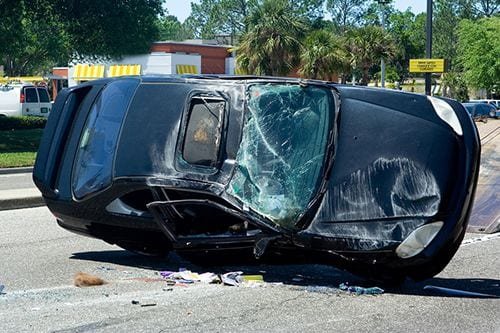 Expert Advice From A Car Accident Attorney
Being involved in a car accident can be an overwhelming and traumatic experience. You might still be disoriented but try to remember these few things that you should do when in an accident.
Assessment. After the accident occurs, you need to assess your condition if you can. Check for back injury or any kind of injury you and your passengers may have sustained and any damage to your vehicle. If and when possible, take photographs of any visible injuries and all property damage. These can be very helpful.
See also: Common Drunk Driving Accident Injuries, Bicycle Accidents
Identification. You need to obtain details of the identity of other persons involved in the accident. Get basic information like name, address and their insurance provider, if any. You will also need to determine the identity of any person who witnessed the accident. Their testimony will be useful to your claim.
Police Report. When an accident occurs, the police will respond right away. They will ask you for any testimony regarding the accident. Make sure you recall the facts as accurately as you can. Fully describe for them any injuries that you have.
See also:  How to File a Serious Injury Claim, What Should You Do After An Accident?
Auto Insurance. Call your auto insurance to report the accident even if you are not at fault. Your auto insurance can be helpful, especially if the at-fault party is uninsured.
Medical Records. Always have yourself checked out at the hospital for any injuries if you feel even slight pain. Just because you only feel minor pain, doesn't mean there is no damage to your body. Be checked out even if you don't have health insurance if you are in pain. Also, make sure to obtain a copy of your medical records if obtainable.
How An Experienced Auto Accident Lawyer in Goodlettsville
An auto accident attorney plays a very important role in enforcing your claims – Tim and his experienced staff have handled many different types of auto accident cases. We offer our expertise to anyone who needs it and we can assure you that we will guide you and represent you throughout the process.
Settlement. The most practical way of enforcing your claims is through settlement. It is quick and informal but is still legally binding to all parties involved. It might be overwhelming for most people to go through the settlement process alone. That is why it is best to engage our legal services. Experience matters in securing a fair settlement for you and your family.
Lawsuits. If no settlement can be agreed, the next thing would be to file a lawsuit. Our auto accident lawyer Goodlettsville TN are well versed with the laws concerning auto accidents and will zealously represent you for any harm caused. We are always ready to defend your case if necessary to obtain fair compensation for you and your family.
Treatment. It is very important that you are aware there are many auto accident law firms out there who will call you soliciting for their benefit only, i.e. chiropractic clinics. Do not fall for these gimmicks. Try to get in to see your primary care physician. If you do not have health insurance, call our office now. We will be happy to help you get the medical treatment you need.