Trust Us With Your Motorbike Injury Case
Motorcycle riders are more exposed to accidents than any other type of driver. They suffer the most injuries and deaths when accidents happen. This is because motorcycles do not have safety equipment like cars. Considering the two-wheel structure of the vehicle, losing control and balance can lead to a catastrophic event.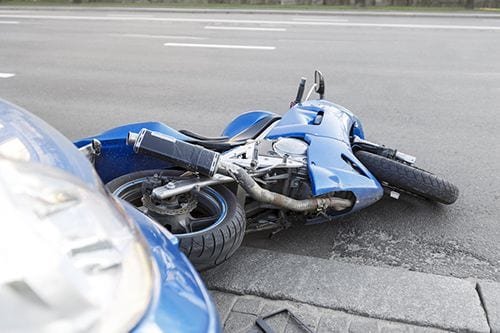 If a loved one is involved in a motorcycle accident, it is vital that you seek legal advice from a professional motorcycle accident attorney in Goodlettsville TN at Tim L. Bowden, Attorney at Law. When the accident is caused by the negligence of others, you may be entitled to full compensation in order to recover from the crash. This compensation includes past and future hospital bills relating to the accident, therapy costs, property expenses and earnings compensation. Do not hesitate to contact Tim L. Bowden to protect your legal rights.
How a Motorcycle Accident Attorney Can Help
Due to the price increase of gas, motorcycles have been an increasing trend in the US because of lower gas consumption compared to cars. As the number of motorcycle users increase, motorcycle accidents, injuries and deaths also rise. In 2008 alone, 5,290 people died in a motorcycle crash. The U.S. Department of Transportation's National Highway Traffic Safety Administration (NHTSA) states that a person is 37 times more likely to die in a motorcycle accident than a car accident and nine times more likely to be injured while riding a motorcycle than when driving a car. In fact, statistics show that motorcycle accidents are reported to be increasing every year.
See also: Common Drunk Driving Accident Injuries
Types of Injuries
Here are the common types of injuries a motorcyclist may suffer in an accident:
Broken bones
Neck and head injuries
Lost Limbs
Road rash and burns
Some injuries can be minimal depending on the impact of the collision, but there are accidents that result in death. As a matter of fact, death is a likely outcome after a motorcycle accident. Always know your right as a victim and consult an expert lawyer for full compensation regarding your injuries.
Insurance and Liability Rules
Insurance companies have rules on responsibility which can be very complex when it comes to making claims. There are a lot of things to consider before a victim can claim insurance compensation. The truth is, some insurance companies make you believe that you do not need a lawyer– to maximize your claims, but do not be mislead. They will do anything to reduce the amount of the claim. Tim L. Bowden, Attorney at Law and his staff are experts in insurance and liability rules and will ensure you receive maximum compensation from the insurance company. We are here to help.
See also:  How to File a Serious Injury Claim
How a Motorcycle Accident Attorney Can Help
Not all attorneys are willing to assist victims of motorcycle accidents due to the fact that some people categorize motorcyclists as irresponsible and hazardous drivers. Here at Tim L. Bowden Attorney at Law, our motorcycle accident lawyers consider all sides of the story and we are committed to helping you provide evidence to support your claim. We do not deny the fact that motorcycle accident cases are very difficult to prove, but do not fear, we will support you with all our skill  and commitment to ensure you recover what is rightfully yours.
Choosing the Right Lawyer
As complex as the case could be, it is crucial to choose the right lawyer. Tim L. Bowden is one of the most trusted law firms in Nashville. We provide expert and reliable lawyers and staff equipped with the necessary knowledge on motorcycle accident laws and guidelines, ensuring well-compensated claims, whether it be from your insurance provider or from the person responsible.  Best motorcycle accident attorney Goodlettsville TN mean Best results. Entrust your claims to us and we will fight for you and your family. Give us a call today to get started with our motorcycle accident attorney in Goodlettsville TN.