Your Pedestrian Injury Experts
When dealing with pedestrian accidents, let an experienced pedestrian accident lawyer in Goodlettsville TN handle the case. Pedestrians are undoubtedly the most vulnerable group of people who use the streets and that is why motorists should give way when pedestrians are crossing. An accident will always be the result of carelessness by either the pedestrian or the motorist. Although most of the liability is upon the motorist, pedestrians can also be responsible under the jurisdiction "comparative negligence". In a statistic from the National Highway Traffic Safety Association (NHTSA), it is suggested that almost 5000 pedestrians died and more than 76,000 were injured in vehicular-pedestrian accidents in 2012. Meanwhile, other factors such as sidewalk defects inadequately maintained pathways, and scattered debris may cause pedestrian accidents.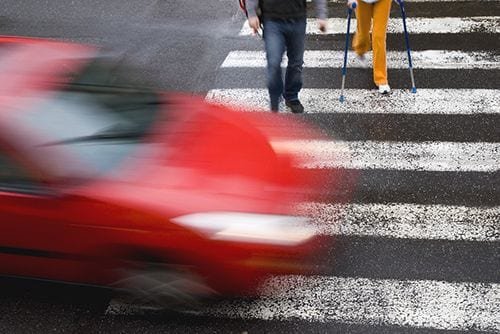 Reasons To Hire A Pedestrian Accident Lawyer
Whatever the reason may be, vehicular or property accidents, the pedestrian can demand damages from the person liable for the injury. The person injured or "plaintiff" must first provide substantial data to prove that the person responsible or "defendant":
Caused the accident by negligence
Injured the plaintiff
The defendant has legal obligations to the plaintiff
See also: Settlements And Insurance From A Car Accident Attorney
Things to do when involved in a Pedestrian Accident
1. Medical Treatment – The first thing to do is seek medical attention when injuries occur, or just stay at the crime scene and wait for the police.
2. Documenting Evidences– Medical documentations are critical for a claim if you are injured. You can always choose to go to the hospital after the investigation at the scene. If possible, call the police immediately or ask someone to call them for you. Do not make any comments or statements to anyone aside from the police. Witnesses are equally important as they can testify to every detail that happened, so do not forget to ask them for contact details.
3. File Complaints and Claims – It is imperative that you file claims and complaints immediately, while the incident is still fresh and injuries are not yet healed and while witnesses' memories are clear.
4. Seek Legal Advice – To be able to defend your claim you must seek legal advice from knowledgeable pedestrian accident attorneys. Tim L. Bowden, Attorney at Law has the most trusted and well-rounded lawyers and staff for accidents of any sort. You can rely on us to fight for compensation where it is due. Let us help you to get what you deserve. In your time of need, let the experts assist you every step of the way.
Accidents are inevitable. They can happen anytime, anywhere without warning and we can't do anything about it. It is crucial that we know our rights if accidents happen to us. Tim L. Bowden can help you when it comes to these complex legal matters. Call us now for more information on pedestrian accident lawyer in Goodlettsville TN.